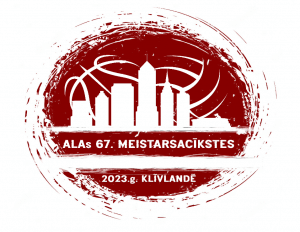 Visas voleja un basketbola spēles notiks Hiram College Coleman Sports Complex, Martin Fieldhouse zālē.
15 min brauciens no hoteļa.
https://www.google.com/maps/place/Coleman+Sports+Complex/@41.310732,-81.1461417,17z/data=! 4m6!3m5!1s0x88316b17fbf261a7:0xe40571d104879164!8m2!3d41.3104947!4d-81.1408319!16s %2Fg%2F1pp2vh4d2?hl=en
Hotelis/Hotel – Aurora Inn and Events Center
30 Shawnee Trail, Aurora, OH 44202 US
-Istabas cenas ir 124.99/diennaktī – Lietojiet kodu ALA kad taisiet rezervacīju -Room fee is 124.99/day. – To Register under the group rate use code ALA https://aurorainnohio.com/
https://bookings.aurorainnohio.com/search-rates
-Turnīrs sastāvēs no vīriešu un sieviešu volejbola, vīriešu basketbola
-Kā atklāts turnīrs, visas personas var brīvi reģistrēt komandas, Lai gan vēlams pievienoties vietējās pilsētas sporta asociācijas komandām. Ja vēlaties spēlēt, bet jums nav komandas, mēs jums palīdzēsim to atrast
-Turnīrs ir ATVĒRTS visiem spēlētājiem no Latviesu izcelsmes, un tiem, kuru dzīvesbiedri ir no latviskās izcelsmes. Tiek gaidīti spēlētāji no ASV/Latvijas/Kanādas
-Mēs esam īpaši ieinteresēti, lai turnīrā iesaistītos un piedalītos JAUNĀKĀ paaudze.
Sarīkojumi Piekdien 26. maijā
– Satikšanās vakars – Aurora Inn
– Hotelī ir restaurans "Six Horse Tavern" bus novus, pingpongs, "cornhole"' utt.
Sesdien 27. maijā (Sporta Spēles Martin Fieldhouse – Hiram College) – 8:30 am Parāde ar dalībniekiem
–  Sieviesu un Viriesu volejbola speles "'Round robin"
–  (Ja pieteiksies vairākas vīriešu komandas basketbolā, tad iespejams būs speles no rita)
–  Vakara progrāma – Bus lustigs vakars kautkur! (vieta vel nezināma)Svētdien 28. maijā
–  8:30 Viriešu Basketbola spēles
–  10:00 Sieviešu un Vīriešu "play-off" spēles, sekos final spēles
–  Vakarā – Balle un Vakariņas notiks Aurora Inn
–  Bales maksa $50.00/pp ieskaita bufetes stila vakariņas un balīte.Komandas registrācijas cena : $225 no komandas Balles maksa : $50/ppRegistracījas un balles maksas var sūtit ar check uz "Cleveland Latvian Athletic Club" 10930 Nollwood Dr.
Chardon OH 44024
(Ja maksajiet par check dodiet ziņu par kuru komandi maksajiet un dalībnieku vardus)

Var ari maksāt caur VENMO (@Karlis-Blums ) ————————————————————————————————————————

-The tournament will consist of Men's and Woman's Volleyball, Men's Basketball

-As an open tournament, all individuals are free to register teams. Though it is preferred to join the teams of your local city's sports association. If you want to play but don't have a team, we will help you find one (Please e-mail)
-Tournament is OPEN to all players of Latvian heritage and those who's spouses are of Latvian heritage. Teams from Canada, USA welcome.
-We are especially interested in getting the younger generation involved and participate in the tournament.

Tournament Schedule

Friday, May 26

– Meeting evening – Aurora Inn
-The hotel has a restaurant on site the "Six Horse Tavern" fun games as novus, table tennis, "cornhole" etc.

Saturday, May 27 (Sports Games at Martin Fieldhouse – Hiram College)
-8:30 am Parade with participants
-Women's and Men's volleyball games "Round robin"
-(If more than two men's basketball team will participate, then it will be possible to play some games in the morning)

Evening Event – It will be a fun night somewhere! (place still unknown)

Sunday, May 28

8:30 Basketball games
10:00 Women's and Men's "play-off" games, followed by the final games In the evening – Dance and Dinner will be held at Aurora Inn
Cost $50.00/pp includes gourmet buffet dinner and dance
Team Registration costs will be $225 per team
Dinner and Dance cost 50/pp
Registration and Dance fees can be sent by check to "Cleveland Latvian Athletic Club"
10930 Nollwood Dr.
Chardon OH 44024
(If you pay by check, let us know which team you are paying for and the names of the participants) You can also pay via VENMO (@Karlis-Blums)
For questions and registration please email – ala67klivlande@gmail.com